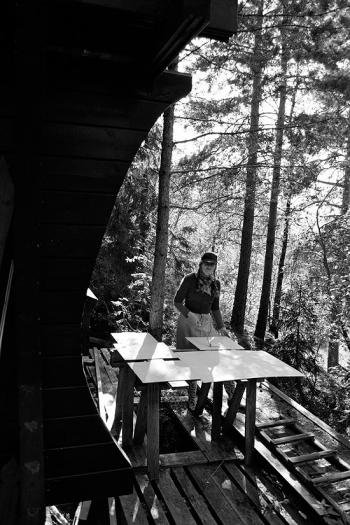 Lillian works with: oil, watercolor, tempera, pastel and acrylic paint.

The colors are laid in many layers: Veilpainting creates intensity and depth in color. She also uses more precious materials in her artwork like, gold 22 k and semiprecious stonepigments.
The wooden frames are prepared and colored by the artist herself.

All paintings with paper-collage are made of organic materials.
Lillian cooperates with curators who specialize in paper-work and gilding, in order to ensure the best quality museum-calibre art.